18-04-2023
Nieuwe foto Lewis!
08-04-2023
De mini-shoot was een groot succes, binnen 2 uur was de shoot helemaal volgeboekt!
Iedereen bedankt voor het vertrouwen, dit ga ik zeker nog een keer doen!
The mini-shoot was a great success, within 2 hours the shoot was fully booked!
Thank you everyone for the trust, I will definitely do this again!
07-03-2023
Van maandag tot en met dinsdag is Ayumi bevallen van 12 puppy's in de Rhodesian Ridgeback Kennel Vom Vogelbergvulkan in Duitsland. We zijn erg blij en erg dankbaar voor 5 reuen (1 Livernose) en 7 teven (1 Livernose). Ayumi en haar pups maken het goed. Natty bedankt voor je vertrouwen in Lewis en mij. Meer informatie klik hier!
On Monday to Tuesday, Ayumi gave birth to 12 puppies in the Rhodesian Ridgeback Kennel Vom Vogelbergvulkan in Germany. We are very happy and very thankful for 5 males (1 Livernose) and 7 females (1 Livernose). Mom and babies are doing well.
Natty thanks for your trust in Lewis and me. More information click here!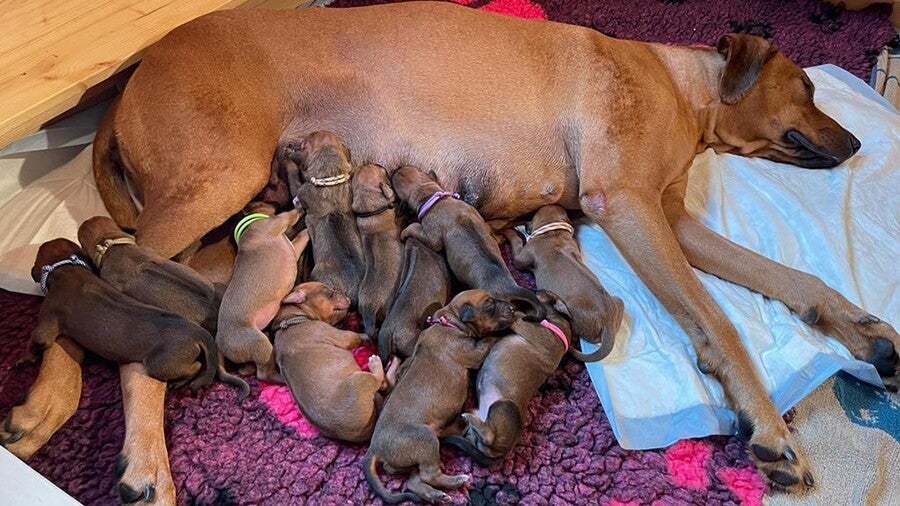 22-02-2023
"Valentijn" fotoshoot 2023